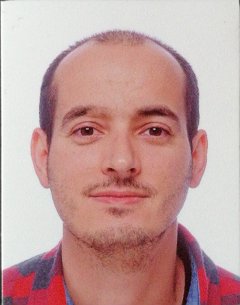 Registered user since Thu 22 Feb 2018
Name:
Rubén Saborido Infantes
Bio:
Rubén Saborido is a Postdoctoral Fellow at Concordia University at the Department of Computer Science and Software Engineering. He received his BS. degree in Computer Engineering and his MS. in Software Engineering and Artificial Intelligence from University of Malaga (Spain), where he worked for three years as a researcher. In 2017, he received a Ph.D. in Computer Engineering from Polytechnique Montréal and his thesis was nominated for best thesis award. Rubén research focuses on search based software engineering applied to performance and energy optimization of mobile devices. He is also interested in the use of metaheuristics to solve complex multiobjective optimization problems and in the design of algorithms to approximate a part of the whole Pareto optimal front taking into account user preferences. He has published nine papers in international journals (such as EMSE, IEEE TSE and Evolutionary Computation), and conference papers in MCDM, SANER, and ICPC. He co-organized the International Conference on Multiple Criteria Decision Making, in 2013.
Affiliation:
Department of Computer Science and Software Engineering, Concordia University, Montreal
Research interests:
Software Engineering, Optimization, Metaheuristics, IoT, Machine Learning
Contributions