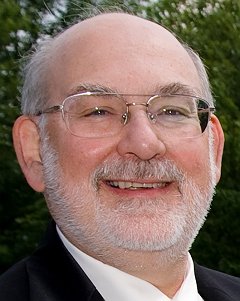 Registered user since Sun 21 May 2017
Bio:
Almost nothing is known about this person. Records of his childhood, education, and professional accomplishments were either ill-kept or have been lost in fires of mysterious origins.
Here is what we do know.
Tracz is a native-born son of American parents and plays several musical instruments, although none very well according to his wife.
He took an abnormally long time getting the usual degrees from a couple of East Coast and West Coast institutions of higher learning whose mascots are portrayed as lions, trees, fruits, or knights, in various shades of red, purple, orange, blue, and white.
Parts of his time were spent dwelling in the bowels of what was the IBM Federal System Division's Owego, New York Laboratory until it was rudely sold to some other company that got 4 times the amount they paid for it three years later… after cutting company benefits by 2/3rds.
He belongs to the customary societies and organizations and edits several of their publications where he indulges in promoting a revolutionary seamless evolutionary paradigm shift toward the synergistic coordination and management of intellectual effort for the common man on even days of the week.
Affiliation:
Lockheed Martin (retired)
Research interests:
Software Architecture, Component-based Software Development,
Contributions